Veronica Thomas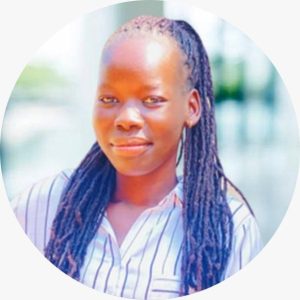 Who are you? What do you want people to remember about you, your name, your slogan, and the course you are doing?
My name is Veronica Thomas, and I am a first-year student at St. Mary's University, where I study rehabilitation science (Physiotherapy). "Let the struggle continue for successful results" is my motto.
What inspired you to be part of the GoGirls ICT Initiative?
Being a part of the mentorship program was an excellent chance for me, and what motivated me was that they provided a free space for practicing and acquiring skills that are not always taught in schools, such as ICT. They engage, educate, and empower the next generation. And that served as a great source of inspiration for me.
What did you learn from the mentorship of the girls in Primary and Secondary school?
I learned a lot from the mentorship program with the girls in the Primary and Secondary sections. I found a strong talent in their academic field and uniqueness in creative thinking that makes me inspired. They used to seek counseling and assistance to become exceptional mentees in their homes, communities, schools, and societies. They have beautiful ideas, and a few may have personal issues that must be resolved.
What memorable experiences do you have with the girls?
We forged an unbreakable friendship with the mentees' thanks to the training session experiences that encouraged me.
What next for you, or what are your aspirations?
Let's hope for a better and more promising future as we continue to struggle.