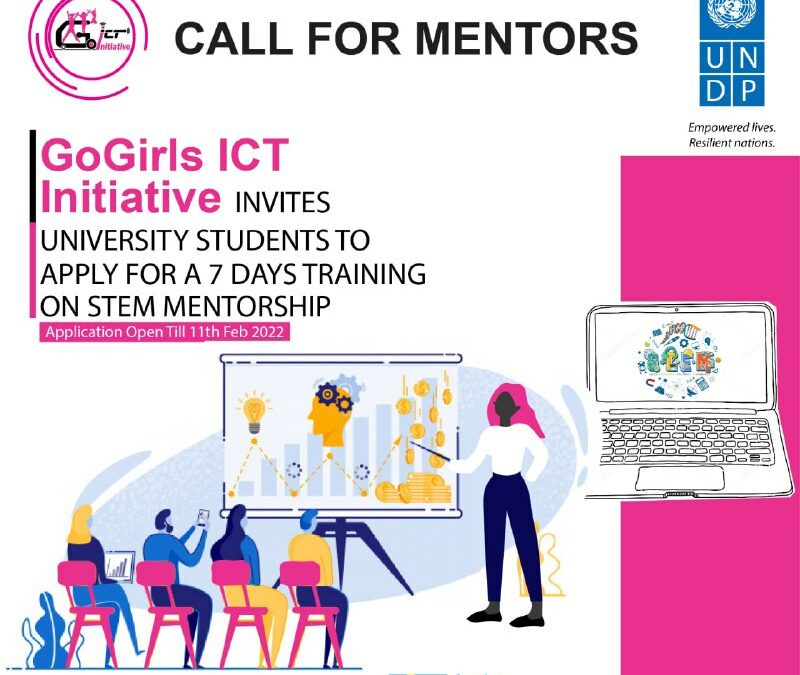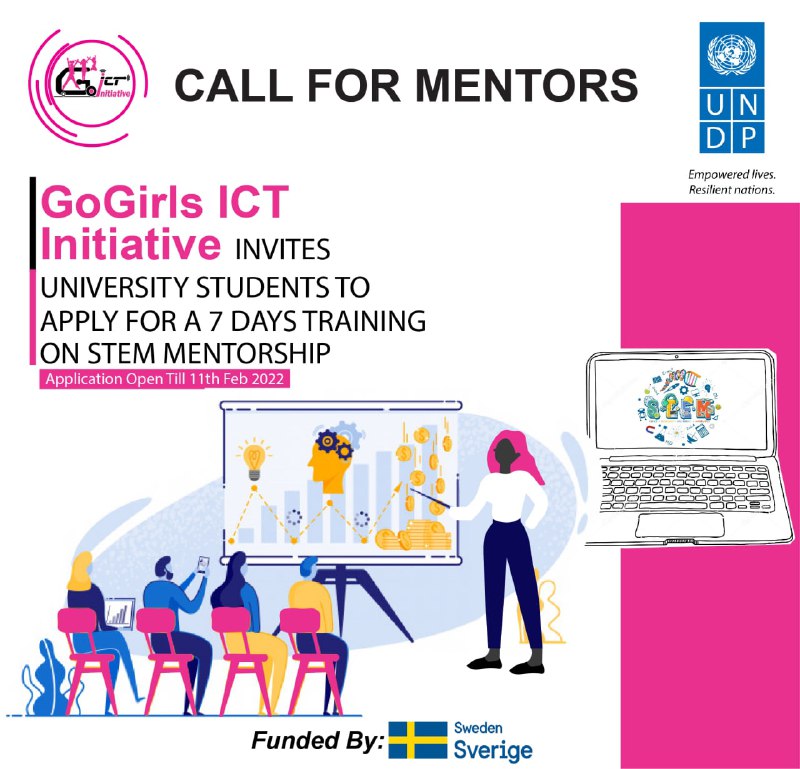 Call for Mentors: Time To Shine ICT #TTOSICT 2021/2022
Are you a University student passionate about technology? If yes, GoGirls ICT Initiative is inviting you to apply for 7 days of training on STEM mentorship and explore interesting topics like Scratching Programming, Urban Planning, Internet of Things (IoT), and the Open Science Framework for classroom Experimentation with the integration of Art to make learning science fun, adventurous and practical.
The Benefits of this training are:
Critical thinking and business modeling skills.

Gain the relevant knowledge of the real-world application of science concepts.

Knowledge of urban planning and how to come up with models.

Leading and working with a team.

Learn skills on how to conduct gender-sensitive training.

Exposure to different STEM concepts and problem-solving skills.

Gain knowledge on effective presentation skills and organization of training activities. 
At the end of this training, some mentors will be mentoring primary and secondary school students to come up with projects as they continue to work on their own projects in groups.
Here is the link for you to apply for this training:
Application Deadline: 11th February 2022
This project is supported by UNDP South Sudan Peace and Community Cohesion (PACC) Project with funds from Sweden.