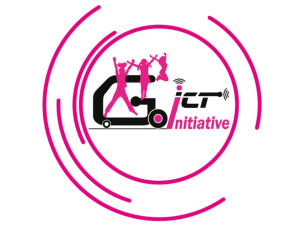 GoGirls ICT Initiative Inks a Memorandum of Understanding with the National Communications Authority – NCA, South Sudan, to Celebrate the International #GirlsinICT Day 2023.
On 17th March 2023,GoGirls ICT Initiative and National Communications Authority – NCA, South Sudan were excited to sign a Memorandum of Understanding (MoU) as part of national committment to bridge the digital gender divide in South Sudan and is anchored on International Girls in ICT Day event, held every year on the 4th Thursday of April, an International Telecommunication Union (ITU) global initiative. It encourages young women and girls to pursue careers and studies in Science, Technology, Engineering, and Mathematics #STEM, particularly ICT.
NCA as the government agency mandated with advancement of digital technologies and innovation in SS is proud to undertake this partnership that places young women and girls at the centre of the digital transformation in South Sudan.
GoGirls ICT's focus is on mentorship in STEAM (Science, Technology, Engineering, Art and Mathematics) related topics leveraging more on Open Source resources to create an Open Culture in South Sudan.
This partnership will combine GoGirls ICT's expertise in the mentorship of girls and women in #STEM with NCA's mandate to bridge the digital gender divide in South Sudan. Before signing the MoU, both parties had this to say to the media house and the audience present in the room.
"Today is historical to us because in this very room is where we celebrated the first ever #GirlsinICTDay2015 in #SouthSudan.Being women's month and as we continue to celebrate International Women's Day 2023: #IWD2023 under the theme "DigitALL: Innovation and technology for gender equality",this moment and MoU is very historical." said Eva Yayi, Executive Director of GoGirls ICT Initiative.
"This collaboration, one of many partnerships, marks the start of phase 2 of the NCA's flagship #GirlsInICTProgramme and will focus on mentorship of high school female students (13-17 years) with practical and usable skills starting with schools in Juba as a pilot and to be scaled to other 10 states and 3 Administrative Areas of South Sudan," said Napoleon Adok,Director General of NCA.